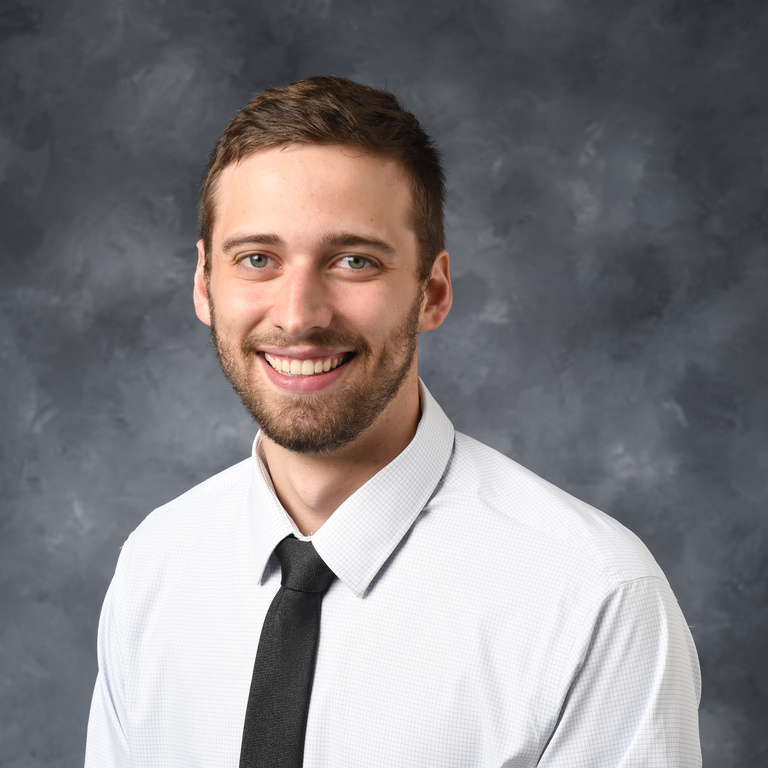 "I want to work with a group of talented scientists and engineers to develop better drug delivery techniques to improve the lives of patients." 
Hometown: Murray, Utah 
Year: Third-year PhD student 
Program: Chemical and Biochemical Engineering 
Mission Areas: Advanced Manufacturing and Materials and Biotechnology 
Lab: Fiegel Lab 
Advisor: Jennifer Fiegel, Associate Professor of Chemical and Biochemical Engineering 
What brought you to the Iowa Technology Institute? 
I was looking to engage in research in an environment that is collaborative and interdisciplinary. I knew ITI would provide me with opportunities to meet and collaborate with experts in a variety of fields. 
Describe your research and how it is intended to improve our world.
My research is focused on improving current drug treatments. When drugs enter the body, they come in contact with fluids like blood and mucus. The molecules in these fluids stick to drugs and lower their effectiveness. My research is focused on designing bio-inspired coatings that will hinder these molecules from sticking. This research will help increase the effectiveness of drugs by lowering dosing recommendations and minimizing unwanted side effects.
What do you enjoy most about your research? 
I enjoy cross-disciplinary interactions and learning about the different fields associated with my research. I also enjoy asking questions and probing the unknown for the answers. 
What are your goals for the future? What do you hope to be doing professionally in 10 years? 
I want to go into industry and work in the pharmaceutical industry. I want to work with a group of talented scientists and engineers to develop better drug delivery techniques to improve the lives of patients.