Tuesday, September 7, 2021
University of Iowa Technology Institute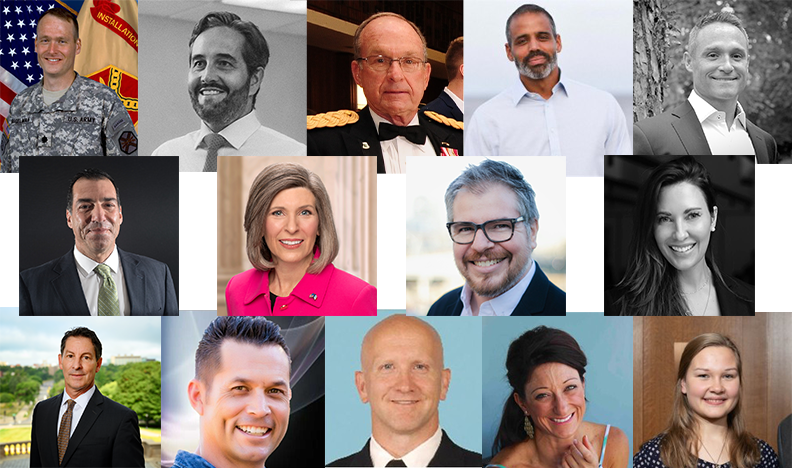 Advancements in digital human modeling and simulation have expanded opportunities for the United States Armed Forces, video game makers, and manufacturers to improve human performance and enhance realism in virtual environments, presenters relayed during the University of Iowa Technology Institute's (ITI) second annual Iowa Virtual Human Summit.
"The purpose of this summit is to bring together experts and innovators in this field," ITI Director Karim Malek said. "Human modeling and simulation as it relates to human performance is a topic of major concern for the military, police, and across industries."
The virtual event focused on benefits virtual humans can bring to human performance. More than 20 speakers and presenters participated, including from  Epic Games, the creator of the mega hit video game Fortnite; WHOOP, a fitness device maker; and the U.S. Army Center for Initial Military Training (CIMT), which leaned on ITI's digital human modeling expertise in testing the new Army Combat Fitness Test (ACFT).
Sen. Joni Ernst, of Iowa, a combat veteran and the ranking member on the Senate Armed Services Subcommittee on Emerging Threats and Capabilities, highlighted ITI's contributions to the ACFT. Ernst visited ITI and the Virtual Soldier Research Program the day before the Summit, meeting with UI officials and ITI researchers.
"I'm very proud of the incredible innovations being spearheaded by the Iowa Technology Institute," Ernst said. "[ITI's] research is playing a key role in shaping the Army Combat Fitness Test's general methodology and approach to injury prevention. The innovation [ITI] is piloting also support the military's goals to develop better, more realistic training."
Army Col. Kevin Bigelman and Whitfield B. East, a research psychologist with CIMT,  presented on the intricacies and structure of the ACFT, signaling the changes being made and how ITI research has validated these shifts in philosophy. Santos, the digital human model invented at ITI, aided in the testing of exercises included in the test.
"We can teach Santos and Sophia to perform these activities virtually and we're able to change body size, height, weight, load, and terrain, and run these tasks in a matter of days, weeks, and months where it would take the Army years and years to do and assess accurately," East said. "By virtue of the fact that both the biomechanics and the physics behind it, it's quite remarkable what we're able to do with these simulations."
WHOOP, a leader in human performance data collection, conducted a study with a U.S. Army outfit based in Alaska to understand and improve resilience in difficult situations and presented a few of their findings.
An advanced wearable system for monitoring health and performance, the WHOOP wristband and app measure 24/7 heart rate and calibrates to individual baselines for personalized feedback on each person's recovery, strain, and sleep.
The goal of the study was to "investigate determinants of resilience and how they interact to produce adaptive and maladaptive behavioral and stress responses among U.S. military personnel in Alaska".
The WHOOP team found that sleep consistency was the most important factor in improving resilience and maintaining psychological and physiological well-being amongst these soldiers stationed in Alaska.
"What we've found is that those who improve sleep consistency also reportedly increased their resilience," WHOOP Director of Military Teams Robert Moeller said. "It comes down self-control, discipline, the basic buffers of stress that can help our soldiers improve their resilience all is related to sleep. And what we're finding is fascinating across the board."
As shown through WHOOP's findings, technological innovation can help identify issues to improve even the smallest aspects of people's everyday lives.
Industry Manager of Simulations at Epic Games Sébastien Lozé highlighted non-military applications for human modeling and simulation. Epic Games created the Unreal Engine, the world's most open and advanced real-time 3D creation tool. Along with the creation of many popular video games, Unreal Engine and Epic Games have simplified and redefined the process of creating digital humans through a program called the MetaHuman Creator. Whether for use in entertainment, games, fashion, marketing, etc., this program is the first of its kind in terms of complete customization and intuitive physiological design.
"It is a complete framework to create, render, and animate very high-quality, photo realistic human characters," Loze said.
The MetaHuman Creator is free to use and provides a baseline for people to create characters and deploy them in their own projects at varying levels of quality depending on their intended use.
"We want to make sure that by virtue of what we're developing, that software engineers, artists, game developers, subject matter experts come together as an entire simulation community by leveraging technologies coming from the video game industry as part of the simulation applications you're all developing." Loze said.
The third Iowa Virtual Human Summit is being planned in person in Iowa City, Iowa, in late August 2022. The event will be held in conjunction with the 7th International Digital Human Modeling Symposium, which is being hosted by ITI.