Karim A. Malek, PhD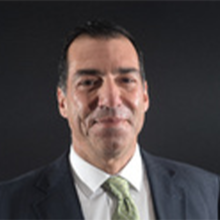 Dr. Karim A. Malek is nationally and internationally recognized in the areas of robotics and human simulation. He is a professor of biomedical engineering at the University of Iowa and serves as the director of the Iowa Technology Institute, a world-renowned research center with 8 departments, including a national lab. Under his leadership, the institute has grown from 30 researchers to about 180 (scientists, engineers, and support staff) and a substantial portfolio of research spanning the modeling and simulation area.
Dr. Malek is the founder and director of the SANTOS Virtual Soldier Research Program, where he leads projects with all services of the US Military (US Army and US Marines), and several industry partners including Ford, GM, Chrysler, Rockwell Collins, Caterpillar, and others. Dr. Malek has executive management experience and is an entrepreneur who has launched basic research into commercial products. His research on human modeling and simulation has attained international recognition, has been published in many prestigious journals such as the Journal of Biomechanics, and has been featured in several respected science media outlets such as the Discovery Channel.
Dr. Malek received his MS and PhD degrees in robotics and simulation from the University of Pennsylvania and a BS in mechanical engineering from the University of Jordan. He has authored or co-authored over 220 technical papers and 2 US Patents. He is a fellow of AIMBE, served as the elected president of the International Society for Human Simulation (ISHS), and is the recipient of many international awards including the Board of Regents Faculty Excellence award, the College of Engineering Award for Exceptional Research, the Fulbright Scholarship, the John T. Parsons Outstanding Manufacturing Engineer award from the Society of Manufacturing Engineers (SME), the Arch T. Colwell Best Paper Award from the Society of Automotive Engineers (SAE). Dr. Malek founded three technology companies and serves on their boards.
---
Kevin C. Kregel, PhD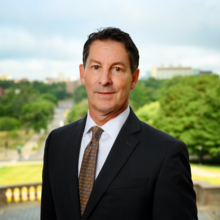 Dr. Kevin Kregel is the executive vice president and provost at the University of Iowa (UI). He is also a professor of human physiology and former chair of the Department of Health & Human Physiology. He earned a bachelor's degree (biology) and doctorate (physiology & biophysics) from the University of Iowa and subsequently performed an NIH Postdoctoral Fellowship at the University of Arizona. In 1993, Dr. Kregel joined the faculty at the University of Iowa and currently holds the rank of full professor.
Dr. Kregel is internationally recognized for his work on physiological adaptation to stressors, especially related to challenges such as exercise and heat stress, and his research program has consistently been funded by the NIH and Department of Defense. He has been an active member of the Virtual Soldier Research Program in the Iowa Technology Institute for the past decade, overseeing the merging of human physiological testing with physics-based digital human modeling and simulation tools for the development of predictive models for enhanced performance and injury prevention.
Dr. Kregel is a Collegiate Fellow in the UI's College of Liberal Arts & Sciences and a past recipient of an Alexander von Humboldt Foundation Research Fellowship. He has been a member of several national and international review panels, advisory councils, and oversight committees. He has also served for many years as an associate editor of several leading journals in the fields of exercise and human physiology.
---
Laura A Frey-Law, PhD, PT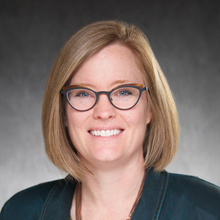 Dr. Laura Frey-Law is an associate professor in the Department of Physical Therapy & Rehabilitation Science in the Carver College of Medicine. Her background is in biomedical engineering (BSE, Iowa and MS, Michigan) and physical therapy rehabilitation (MPT and PhD, Iowa). She is the director of the Neuromuscular Biomechanics Laboratory and has been on faculty at the University of Iowa since 2005.
Dr. Frey-Law is nationally and internationally recognized for her work on muscle pain, fatigue, and strength, incorporating human psychophysical testing and mathematical modeling studies to advance our understanding in these areas. Her work has been supported by the NIH, Department of Defense, and private foundations. Dr Frey-Law has been an active member of the Virtual Soldier Research (VSR) Program in the Iowa Technology Institute since 2005, overseeing the development of joint-based strength and fatigue models for use in the physics-based digital human modeling and simulation tools in Santos.
Dr. Frey-Law has over 50 peer-reviewed publications, has served in leadership positions in national and international professional organizations, and is an associate editor for the Journal of Applied Biomechanics. She serves as a reviewer for over 20 scientific journals and has served as a reviewer for grant and fellowship applications for the APTA, the APS, and the Center for Sensorimotor Systems at the University of Aalborg. She has garnered several awards, including the APTA Eugene Michels Young Investigator Award, the VSR Excellence in Research Leadership and Collaboration Award, and the Most Outstanding Small Group Presentation Award at the SAE Digital Human Modeling Conference, Lyon, France. She was a Hancher-Finkbine Medallion recipient, a Rhodes Scholar Finalist, and a NASA Space Life Science Training Program participant as a student.
---
Landon Evans, MS, RD, CSCS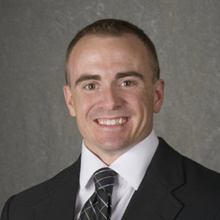 Landon Evans is director of Sports Science at the University of Iowa (UI). He joined the UI Athletics department in August 2012. His primary duties include directing the sports science department and strength & conditioning duties with the men's and women's sprints and jumps. Prior to July 2016, he oversaw all strength & conditioning duties with track & field and was the nutrition coordinator for Olympic sports. Before joining the Iowa staff, Evans was the director of sports nutrition and assistant strength & conditioning coach at Illinois State from 2010-2012. He served as the director of athletic development at the Performance Training Center in Beaverton, OR, from June 2008 - August 2009 and as associate director of strength & conditioning at Illinois State from January 2005 - May 2008.
While a student, he worked in strength & conditioning at Iowa State and Central College. Evans received a bachelor's of science in health & human performance from Iowa State in 2005, a master's of science in kinesiology and recreation from Illinois State in 2007, and a DPD concentration in family & consumer sciences, with emphasis on food, nutrition and dietetics, from Illinois State in 2011.
He is a Registered Dietitian (RD), Certified Strength and Conditioning Specialist (CSCS) from the National Strength and Conditioning Association, and Strength & Conditioning Coach Certified (SCCC) though the Collegiate Strength & Conditioning Coaches Association. He is CPR/AED certified.
---
Rajan Bhatt, PhD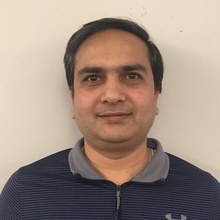 Dr. Rajan Bhatt is an assistant director at the University of Iowa's Virtual Soldier Research (VSR) program. He received his MS (Feb 04) and PhD (Feb 07) degrees in mechanical and aerospace engineering from the State University of New York at Buffalo and a BE in mechanical engineering (Feb 01) from the MS University of Baroda, India. His research interests include modeling, simulation, and control of constrained multibody dynamic systems. After receiving his bachelor's degree, Rajan worked for a year for a private firm in his hometown, Baroda, designing and analyzing (via motion simulation and finite element analysis) various mechanical components of screw air compressors, surface-finish vibrators, and injection molding machines for geographically distributed clients in India, Europe, and the USA. He then received his MS and PhD degrees from the University at Buffalo, specializing in the field of robotics. During this time, he worked on various projects like optimal path generation for a group of nonholonomic mobile robots, musculoskeletal analysis of jaws of sabertooth cats, and dynamic modeling and decoupled control of redundant nonholonomic mobile robots. He also instructed a graduate-level course in robotics and assisted in teaching many graduate- and undergraduate-level mechanical engineering courses.
After receiving an MS and before continuing for a PhD, he did a seven-month internship at Children's Hospital Los Angeles (starting Jan 04) and worked under researchers from Jet Propulsion Labs in Pasadena on a project to build a wireless heterogeneous distributed sensor network platform with autonomous event detection and sensor processing capabilities and realtime multisensor control and resource management.
Dr Bhatt, since joining the University of Iowa, has led the research effort in physics-based human modeling and simulation at the VSR program. He has managed many DOD and private company projects for VSR and served as a mentor to graduate and undergraduate students working on various research projects. He has also served on the boards of many international conferences and was awarded College of Engineering's Excellence in Research Award and the best paper award at the Human Modeling and Simulation conference in Montreal, Canada, in 2016.