A relationship forged between University of Iowa Technology Institute (ITI) and Titus Human Performance at the 2019 Defense Strategies Institute's Human Performance & Biosystems Summit in Washington D.C. quickly evolved into a productive public-private partnership leveraging each other's capabilities to tackle projects neither could alone.
Titus has proven itself to be a trailblazer with 20 years of experience in athletic training and performance for people of all ages, body types, and levels of expertise. ITI is a world leader offering cutting-edge technology in digital human modeling and simulation.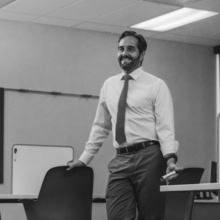 "ITI has partnered with several companies and organizations that work in the human performance field, but Titus has the most secure and scalable data architecture we have encountered," ITI Executive Director for Programs Travis Klopfenstein said. "Essentially, the two leading innovators are working together and including additional academic and business innovators to augment our collective offerings."
Private sector partners, such as Titus, often offer more complete, mature products that can pair with ITI technology and expand ITI's capabilities.
ITI's strategy to tap new markets for research, particularly in the Department of Defense sector, has centered on building relationships through intentional encounters at conferences and other proactive outreach efforts. This has helped expand the networks of ITI faculty affiliates in their areas of innovation and blossomed into synergies with experts in industry, government, and academia.
Titus maintains volumes of data through their work with thousands of amateur and professional athletes from across the country. With performance training facilities in Florida, Georgia, and Delaware, Titus collects a web of data including nutritional, physical, biometric, spiritual, device data, education level, and other metrics.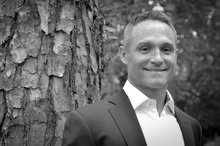 As Titus's data piled up, company founder Adam Faurot soon realized they needed advanced, human-centric artificial intelligence (AI) and machine learning (ML) algorithms to help analyze their larger datasets.
"With [ITI's] history and background with the military and technology like SANTOS and our extensive data architecture, it was a significant connection for us to make," Faurot said. "With military physical performance data, there is a security paradigm that is completely unique and not commercially accessible. We've been able to cross that bridge in a health and human performance holistic architecture over the last 10 years, and that's where Iowa comes in."
In previous work with the Office of Naval Research, ITI developed advanced artificial intelligence algorithms (AI) over a three-year project known as MALUM Terminus. The MALUM AI project showed the ability to predict an athlete's risk of injury down to the specific day.
The MALUM technology has helped Titus analyze their current datasets to find the most common variables associated with injuries in their database. Titus was able to apply Malum AI to real-time data in order to predict the likelihood of, and thus help prevent, future training injuries.
The collaboration with Titus fits into ITI's legacy of creating and inventing new technologies. Federal agencies, such as the Department of Defense and NASA, reward these sorts of collaborations that transition technology from the academic laboratory to the marketplace.
"Iowa is looking for difference makers in the space, and I think that's what they see with us," Faurot said. "We plan to lead with studies and capabilities that are born out of our collaboration with ITI and later commercialized. We will continue to have more and more combined influence, and this partnership is only beginning."