University of Iowa Technology Institute
The University of Iowa Technology Institute (ITI) has been selected to host the 7th International Digital Human Modeling (DHM) Symposium, August 29-31, 2022. The hybrid event is being held in Iowa City, Iowa, and virtually for those who cannot attend in person. The event will be held in conjunction with ITI's third annual Iowa Virtual Human Summit.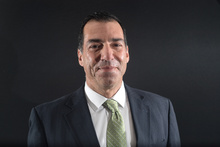 The academically focused DHM is a forum for the latest in innovation and technology in digital human modeling and simulation research. The Iowa Virtual Human Summit concentrates on commercial applications and gaps surrounding digital human modeling and simulation research.  
"DHM and the Iowa Virtual Human Summit are perfect companions to showcase the spectrum of discovery in our field from lab to real-world application in the market," said Karim Malek, ITI director and professor of biomedical engineering. "We are thrilled and honored to bring our professional community to University of Iowa's historic campus. Although it's more than a year away, we are already preparing a world-class event for visitors."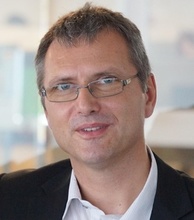 "The International Ergonomics Association Technical Committee on Digital Human Modeling and Simulation is delighted to partner with the world-renowned Iowa Technology Institute and Professor Karim Malek in delivering the 7th International Digital Human Modeling Symposium at the University of Iowa in August 2022," said Gunther Paul, principal research fellow for occupational health and safety at the Australian Institute of Tropical Health & Medicine. "Digital Human Modeling is an essential element of state-of-the-art Ergonomics, Industry 5.0 and it is an indispensable factor in delivering safe and efficient modern human (work) systems. The University of Iowa ranks amongst the global leaders in digital human modeling research with its predictive human model Santos." 
DHM is scheduled for Aug. 29, 30, and the first half of Aug. 31 (Monday to Wednesday). The Iowa Virtual Human Summit will take place during the afternoon on the final day of DHM.  The three-day event will include paper presentations, sponsor demonstrations, a keynote, and tours of ITI labs, among other activities.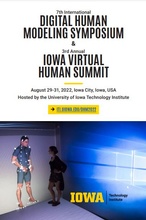 The DHM 2022 webpage at https://iti.uiowa.edu/dhm2022 will be updated with information for both events. A link to register, paper submission instructions, sponsorship opportunities, and other details will be added when available. Enter an email address at https://iti.uiowa.edu/form/dhm2022-interest to be notified when registration opens and to receive other important updates.  
Digital modeling of physical humans and their behavior has been widely integrated into commercial and military applications for virtual prototyping and human-centered product design. Great potential for further development remains, ranging from integrated computer-aided engineering methods, realistic 3D design, and musculoskeletal and soft tissue modeling all the way down to the micro-scale molecular processes within single muscle fibers. 
A sample of possible topics in 2022 include anthropometry and 3D human body modeling, musculoskeletal human models, posture and motion simulation, and digital human modeling in game applications. 
Led by Malek, an expert in robotics and human simulation, ITI has spent more than a decade developing the biomechanical, physiological, and cognitive architecture behind Santos, the world's most advanced physics-based virtual human ecosystem. Santos, and female counterpart Sophia, have been leveraged by the United States Army, Navy,  Marines Corps, and industrial partners, including Caterpillar, Ford Motor Co., Chrysler, and General Motors. 
Established in 1981, ITI is an interdisciplinary research hub grounded in basic and applied engineering research on the University of Iowa campus. ITI supports more than 30 labs, and 200 faculty, staff, and student researchers advancing six mission areas: advanced manufacturing and materials, aerospace technology, biotechnology, environment and energy, human modeling and simulation, and systems and sensors.