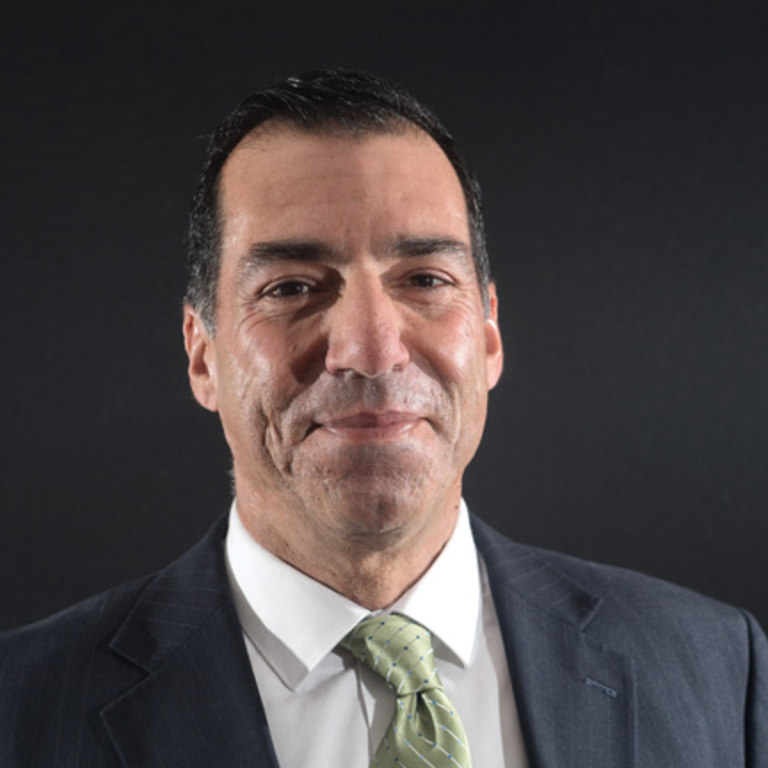 Welcome to the online home of the University of Iowa Technology Institute. Here you can learn about our more than 200 faculty, staff, fellows, and graduate and undergraduate students, the life-changing innovations we invent and refine, our more than 30 labs, and mature technology that provides real-world solutions for our partners at the Department of Defense, NASA, private industry, and many others.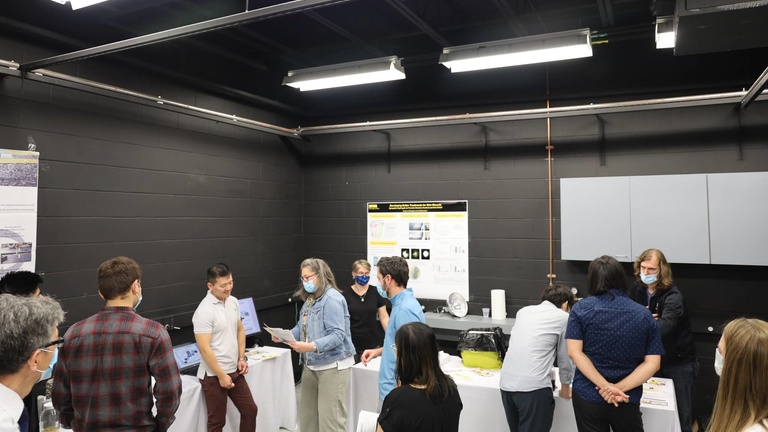 Enjoy photos of our faculty, staff, students, and other visitors from ITI's 2021 Research Open House.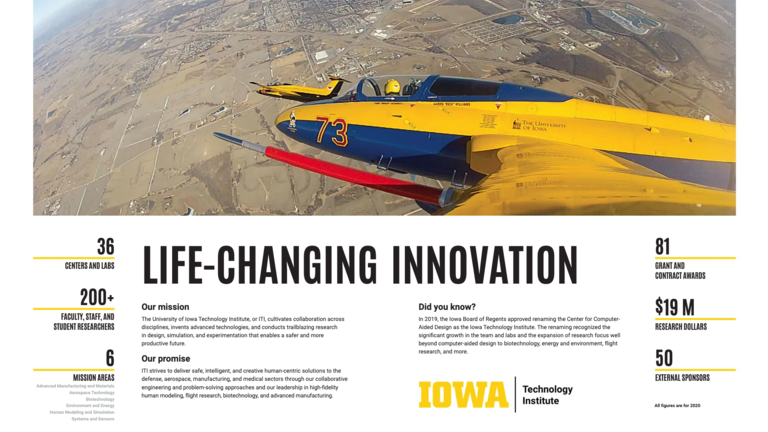 ITI has published a new overview book called ITI Kaleidoscope, 2021 highlighting research and the people behind it. Please explore the pages and enjoy.
Explore Our Mission Areas
Explore our mission areas