Fatima Toor, a University of Iowa associate professor of electrical and computer engineering and an Iowa Technology Institute faculty affiliate, has been appointed to the Lowell G. Battershell Endowed Chair in Laser Engineering.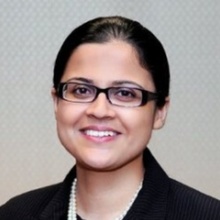 The five-year appointment is effective through June 30, 2026.
"I appreciate the Department of Electrical and Computer Engineering and the College of Engineering for selecting me for this honor and recognizing all the hard work I am putting in," Toor said. "These types of recognitions of one's professional accomplishments are very encouraging to me to keep doing what I do, better."
The Lowell Battershell Endowed Chair in Laser Engineering, which comes with discretionary funding for research, recognizes Toor's impact in her field and excellence in laser engineering research.
Toor's experience in innovative laser engineering started when she was a graduate student at Princeton University. Toor worked on developing spectrally high-performing mid-infrared wavelength quantum cascade lasers (QCLs) that were not commercially available then.
Toor has continued the research in QCLs that she helped develop at Princeton and is attempting to develop a variety of biomedical technologies based on QCLs in collaboration with a number of physicians at the University of Iowa Hospitals and Clinics. Toor is also a co-founder and vice president of an Iowa-based startup, Firefly Photonics LLC, which develops mid-IR lasers and provides a commercialization pathway for her laser engineering research.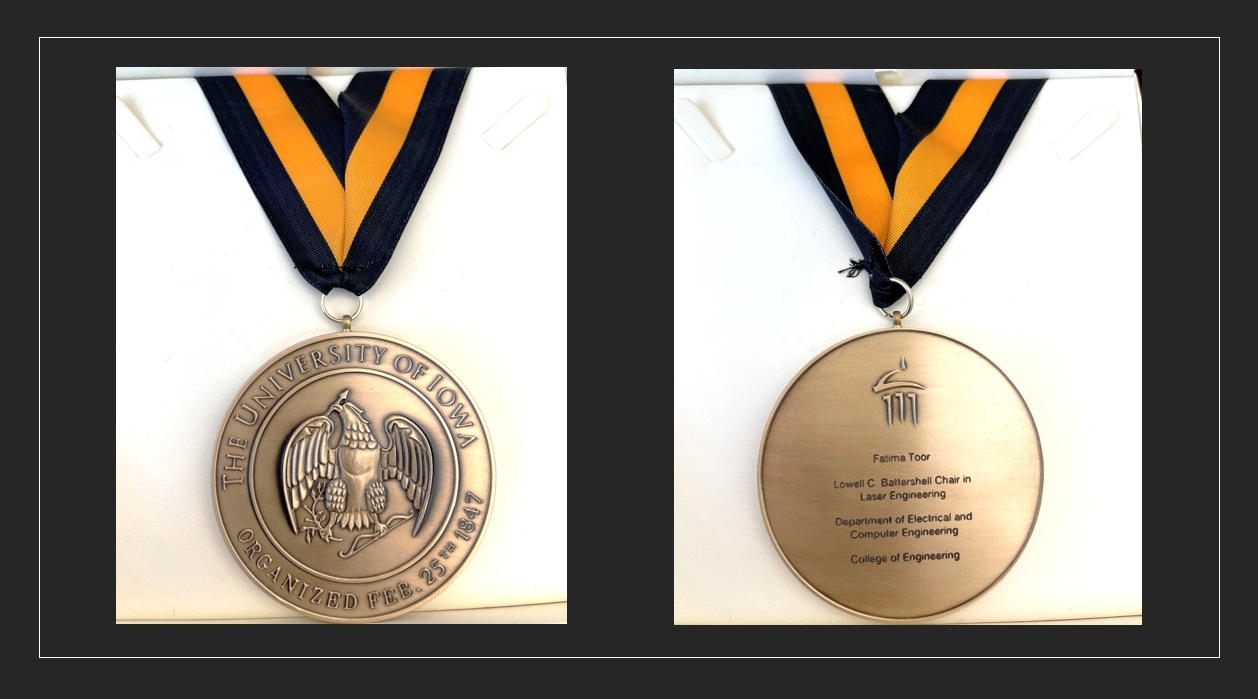 One such technology is a handheld laser system that can be used for selective ablation, or removal, of cancer tissue.
"Physicians use this to dissect a tumor," Toor said. "They can use this technology, and it won't hurt the healthy tissue, and it won't injure the patient as much as traditional ablation systems."
She has a patent pending on this technology and has recently published results of this work in the SPIE Journal of Biomedical Optics. The paper was selected by the journal editors to be included in the special issue, Advances in Terahertz Biomedical Science and Applications.
Other research areas for Toor include developing a non-invasive disease diagnostic sensor using laser technology and studying neurostimulation using mid-infrared light pulses.
Off campus, Toor has been a leader in her field.
In 2016, Toor was elected chair of the Laser Systems Technical Group for Optica (formerly Optical Society of America), during which she led special issues on mid-infrared lasers for biomedical applications with scientists from around the world. These appeared in the Optica journals Applied Optics and Biomedical Optics Express.
Based on her outstanding service to Optica as the Lasers Systems Technical Group Chair, Toor was selected to serve on the Board of Meetings within Optica for another three years starting in 2018.