University of Iowa Technology Institute
University of Iowa Technology Institute faculty affiliate Fatima Toor shared insights into her experiments using light to treat a rare form of cancer called soft-tissue sarcoma on Iowa AM radio WHO 1040 on April 23.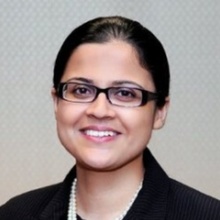 Toor, an associate professor of electrical and computer engineering and of physics and astronomy, told program host Jeff Angelo the approach of using light or lasers in combination with a cancer drug – a process called photodynamic therapy or PDT ­– showed promise of killing cancer cells with a reduced chance of recurrence and with less severe side effects relative to ionizing radiation.
It's more patient friendly, she said.
Angelo inquired about using novel approaches to treat rare cancers.
"PDT to date has not be explored for sarcoma treatment," Toor said. "That is why it is kind of a big deal, so to say."
Toor contributed to a commentary about these advancements that was published in the peer-reviewed Cancers in February 2021. Varun Monga, a clinical assistant professor of internal medicine, and Munir R. Tanas, an associate professor of pathology, contributed to the paper along with others.
Follow this link to the WHO interview. Toor joins the program at approximately 29:30.