University of Iowa Technology Institute
Transportation infrastructure connects Iowa's urban centers with its rural counterparts and is the state's single largest investment. Looking forward, sustainability of roadways and other transportation infrastructure in Iowa is gravely important.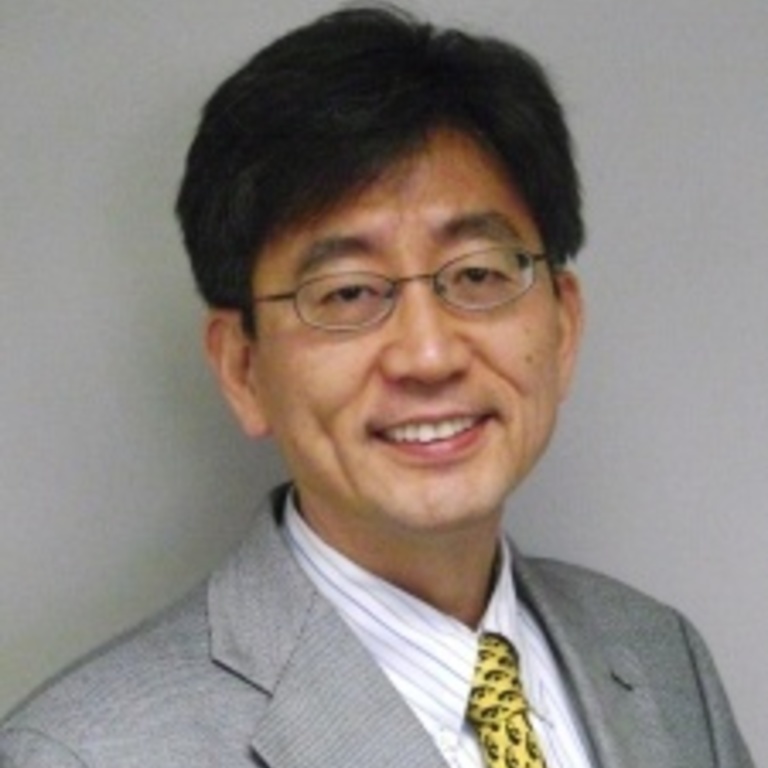 Hosin "David" Lee, a University of Iowa professor of civil and environmental engineering and an Iowa Technology Institute faculty affiliate, has been working in the field of sustainable transportation infrastructure for over two decades. He has been principal investigator on around 30 sustainable infrastructure research projects during his career.
Leading the Laboratory for Advanced Construction Technology (LACT), he has been routinely working with the Iowa Department of Transportation to perform research on numerous practices to improve roadway lifespan and quality, including the 2015 building of a new bridge near Fairbank, Iowa. The "Hawkeye Bridge" used ultra-high performance concrete estimated to last up to 200 years.
"The need to incorporate sustainability principles and practices in building, maintaining, and managing Iowa's transportation infrastructure is increasing rapidly due to environmental and economic reasons," Lee said. "The Iowa DOT has always been at the forefront of sustainable project development and design practices."
In December, the Iowa DOT awarded Lee his latest grant, "Development of an Implementation Plan for Sustainable Transportation Infrastructure Systems in Iowa."
Lee's proposal aims to support current sustainability efforts while planning for the future of Iowa's transportation infrastructure. Lee said Iowa DOT and local agencies must attend to the following critical areas:
Maximizing service and performance quality while controlling cost and environmental impact
Incorporating sustainability principles and practices in everyday operations
Integrating sustainability in decision-making processes for planning, designing, building, and managing transportation infrastructure systems
Identifying and operationalizing sustainability strategies into core activities (administrative, planning and design, construction, operational and maintenance)
Lee and his research team have two shelf-ready ideas to track and inform sustainable practices included in the research proposal, hoping to confront the needs mentioned above.
The Sustainability Co-Operative Rating Number (S-CORN) is a broad sustainability rating system adapted for Iowa conditions. The Database of Sustainable Practices with Implementation Records (DOSPIR) is an online database of sustainable practices with their impacts on cost, performance, and sustainability attributes. These plans are to be put into practice through small-scale pilot projects throughout the state.
The Iowa DOT's project development process involves design concepts following context-sensitive solutions (CSS), which is an approach that fits transportation infrastructure into the environment rather than altering a sensitive environment to fit the infrastructure.
An integral figure of Lee's project is collaborator Dr. Davide Lo Presti, assistant professor at the University of Palermo, Italy and visiting academic at the University of Nottingham, United Kingdom.
Lo Presti is the coordinator of the European Training Network on Sustainable Multi-Functional Automated Resilient Transport Infrastructures (SMARTI ETN) that was established by the European Union's Horizon 2020 Program in 2017. SMARTI ETN is formed by eight institutions located in the UK, Ireland, Denmark, France, Spain, and Italy.
"The sustainability initiatives have been recognized in Europe for a long time and his organization called to support cutting-edge research in developing sustainable transport infrastructure systems in Europe," Lee said. "His [Lo Presti] sustainability research goal is to improve decision frameworks aimed at improving durability, maximizing recycling, and minimizing environmental, economic, and social impacts, which matches very well with my proposal."
Though the Iowa DOT faces issues in maintaining infrastructure under constrained budgets, a large number of sustainable practices have already been implemented in the state. This research proposal, Lee said, will identify critical sustainable practices and their impacts on cost and performance, as well as the sustainability attributes, and potential limitations of certain practices.
The grant is expected to occur over one year, beginning in early 2021.