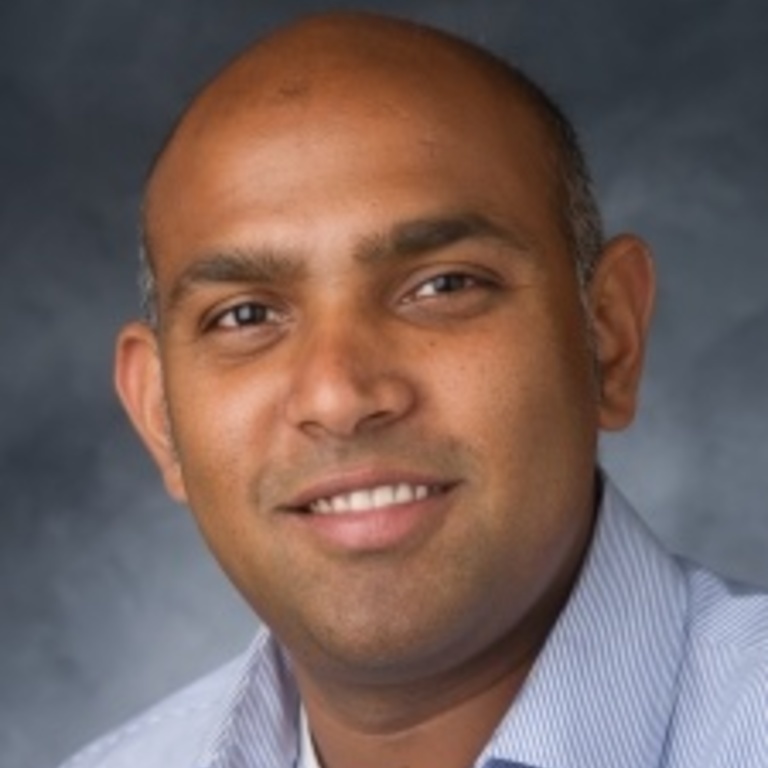 People: Syed Mubeen, assistant professor of chemical and biochemical engineering
Lab: Syed Mubeen Research Group
Mission Area: Environment and Energy
---
A public-private research partnership between a tech developer and a University of Iowa Technology Institute research group has been expanded and extended as they work to make hydrogen a viable, efficient renewable energy source.
The Syed Mubeen Research Group is working with California-based tech company SunHydrogen on their next generation of solar hydrogen generators and panels. Clean and sustainable hydrogen could be used to generate electricity or as fuel cells to power zero-emission electric vehicles.
Why hydrogen?
Hydrogen is an excellent energy carrier and emits no greenhouse gases upon combustion, but the current mode of production has its disadvantages. Today, most hydrogen is produced by the steam methane reforming process, which emits a lot of carbon dioxide and often uses natural gas. Mubeen says a holy grail in this field would be to produce zero-carbon hydrogen on an industry-relevant scale that is competitive in cost to fossil-fuel based hydrogen production systems. This is what Mubeen's work with SunHydrogen aims to achieve.
The project is driven by graduate students and one post-doctoral researcher working under Mubeen's direction.
"A typical day involves developing high-performing nanomaterials and testing them for hydrogen production using sunlight as the primary energy source," Mubeen said. "All of our experiments are pretty hands-on. We routinely use bottom-up and top-down nanofabrication techniques to synthesize nanomaterials, characterize them using state-of-the-art microscopy and spectroscopy techniques, and test them for hydrogen production."
So far, Mubeen and his team of researchers have developed highly stable solar hydrogen systems using photovoltaic materials and have also shown the potential of nano-enabled systems for hydrogen production. 
The $300,000 contract extends the sponsored research arrangement for 12 months. Mubeen's group will combine the previous research knowledge and push the frontier in this field with respect to efficiency and stability.
"The next 12 months will see exciting progress in the development of our technology," said SunHydrogen CEO Tim Young. "The renewal of the agreement and the significant increase in funding will accelerate that development. As we have stated before, our partnership with the University of Iowa has been a key to our success to date. The work completed and the knowledge gained through our years of association with the research team at the University of Iowa will allow us to accelerate our path to commercialization."