People: Syed Mubeen, assistant professor of chemical and biochemical engineering
Lab: Syed Mubeen Research Group
Mission Area: Environment and Energy
---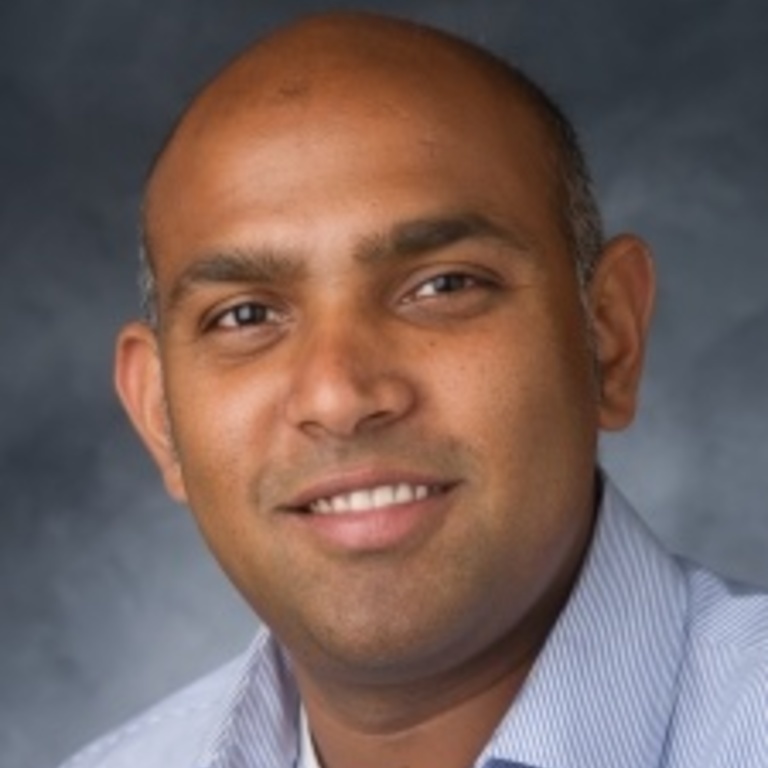 The Syed Mubeen Research Group is playing a key role in the development of a commercially viable clean and renewable energy resource using sun and water for hydrogen generation.
This technology could help meet the growing demand for clean energy, including being used in fuel cells to generate electricity or to power zero-emission electric vehicles. 
"The main research goal is to identify and develop systems that can bring the cost of clean hydrogen production comparable to fossil fuel sources - something that has never been achieved before," says Syed Mubeen, a faculty affiliate with the University of Iowa Technology Institute and an assistant professor of chemical and biochemical engineering. 
"Specifically, we focus on nanomanufacturing science to develop fault-tolerant hydrogen generators that can generate hydrogen with efficiencies greater than 10% and can run sustainably for over 1,000 hours under on-sun illumination."
SunHydrogen, a company based in Santa Barbara, Calif., has been contracting the Mubeen Group to conduct the research to create the panels and get it approved for commercialization. 
The Mubeen Group helped SunHydrogen in the development of the first generation of the panel, and last month had their contract extended to continue research for generation two through August 31, 2020.
"As we are set to begin the production phase of our GEN 1 hydrogen panels, our research efforts will become increasingly focused on GEN 2," says Tim Young, CEO of SunHydrogen, in a statement from the company. "The University of Iowa has been a key and productive partner in the development of our GEN 1 panels.  These three months of summer will get us closer to the final architecture for what will be a much more efficient and stable generation of our product.  We will also be setting new milestones for the upcoming agreement in September.  The knowledge we have gained through the GEN 1 process will accelerate our path to commercialization for GEN 2."  
The GEN 2 panels are designed to produce a much higher solar-to-hydrogen efficiency than the GEN 1 panels and will be produced at an even lower manufacturing cost. The nanoparticles in the hydrogen panels mimic photosynthesis, using sunlight to separate hydrogen from water and produce environmentally friendly, renewable hydrogen. 
Mubeen supervises graduate student Jonathan Koonce and postdoctoral researcher Wei Cheng, who he says are key in driving the principal elements of this research program. 
"The UI team has been instrumental in pushing the frontiers of this technology forward and our hope is that we will be involved in the next phase," Mubeen says.