Wednesday, December 9, 2020
University of Iowa Technology Institute
Negative connotations often surround fat in the human body, but researchers are finding promise in using fat cells to aid in wound healing, particularly in burn victims and post-surgery.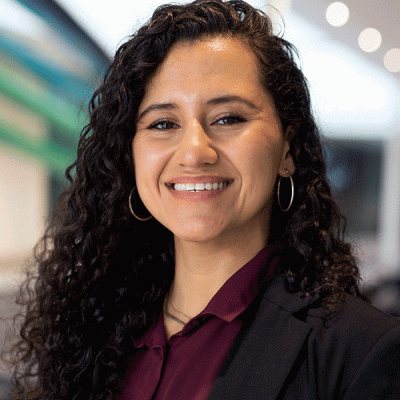 Mariam El-Hattab, an Egyptian-American PhD student in biomedical engineering and a research assistant at the University of Iowa Technology Institute, is conducting experiments to understand the molecules fat cells are producing and how this can influence and alter the behaviors of cells in the skin. The hope is to leverage the knowledge to develop new treatment processes and resources. 
"In recent years, surgeons have used fat tissue to actually aid in wound healing and have found some success in wound healing in burn patients and in patients post-surgery," El-Hattab recently said in a three-minute video explaining her research. "While this treatment strategy for wound healing is new and is showing a lot of potential the reasons behind why it may work aren't entirely known especially on the small-scale molecular level, so this is where my research comes into play."
Last month, El-Hattab's video explanation won the People's Choice award, a top prize in the UI's annual Three-Minute Thesis (3MT) Competition. The competition is designed to challenge graduate students to clearly and concisely articulate complex research to non-specialist audiences. 
Watch El-Hattab's submission for the Three-Minute Thesis Competition here. 
The task of pairing down research into a three-minute explanation isn't always easy for grad students, most of whom have been taught to go into great depth and speak with a certain language that a non-academic, and sometimes even an academic from another field, may not understand. The 3MT competition also gives the competitors a chance to rehearse before they hit the job market.
The 3MT competition, normally held before a live audience in an auditorium, moved online this year because of the COVID-19 pandemic. After a preliminary competition with 45 students, 15 finalists recorded their three minutes and uploaded the presentations to YouTube. Judges reviewed the videos, and the winners were announced in a Zoom meeting on Nov. 6. A new traveling trophy was also introduced this year, the Dean's Cup, which is presented to the college of the winning student.
"I really enjoyed participating in the competition," El-Hattab said. "It helped me outline and break down my research in ways that can be understood by the general population. I asked my friends to review my drafts and videos before submitting and it was great to hear that they understood my work. I actually had a friend tell me that they finally understood what I've been up to for the past couple of years."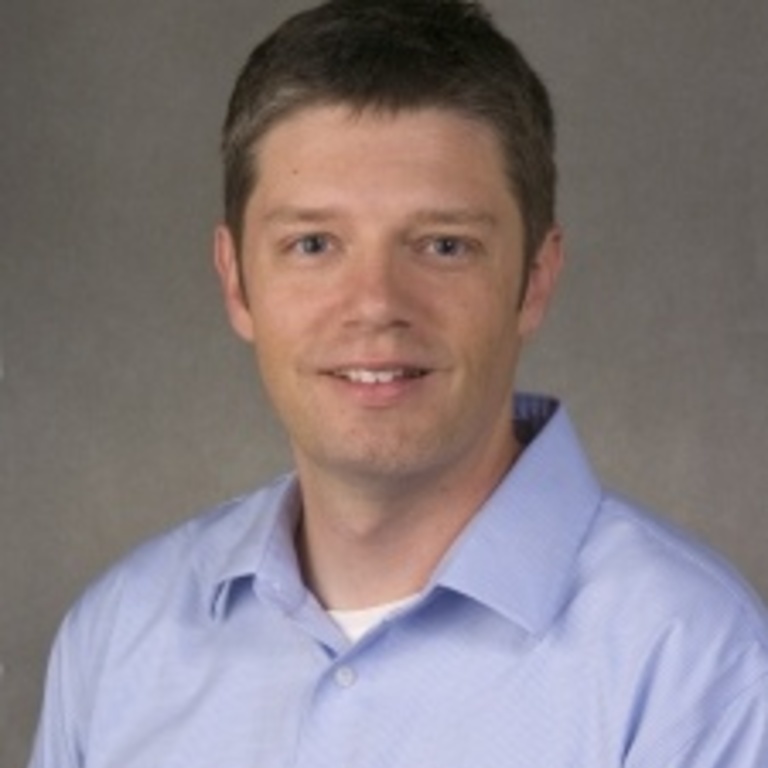 El-Hattab works in ITI's Multi-scale Mechanics, Mechanobiology, and Tissue Engineering (3MT) Laboratory under the direction of Edward Sander, an associate professor of biomedical engineering in the College of Engineering. The lab and the thesis competition are both referred to as 3MT.
As an undergraduate student, she was initially planning to attend medical school, but she wasn't passionate about that process and said she felt "pretty lost" as to what to do with her career.
"It wasn't until I took a class with Dr. Sander that I was introduced to his lab and his research," she said. "I did well in the class and developed a good rapport with Dr. Sander and his graduate students and decided to apply to the graduate program. Five years later and here we are." 
She has been exploring fat tissue in wound healing for the past two years. The idea for it came as a surprise, she said. 
"We honestly stumbled upon the idea behind the project from a preliminary experiment we did out of curiosity," El-Hattab said. "We took a time lapse video of fat cells interacting with skin cells and we found they both produced a lot of collagen. We were very curious as to how and why this took place, and we just went from there."
El-Hattab received guidance on this research from several UI faculty members including Sander, James Ankrum, Sathivel Chinnathambi, and Aloysius Klingelhutz. 
"So far I've enjoyed the experimental process of the project and getting meaningful results that can impact my field is so rewarding," El-Hattab said. "I got my first publication out of this project, so it is very meaningful to me."
---
GRAND PRIZE WINNER ($500)
Moala Keshei Bannavti, College of Engineering, who is developing a new method of determining the extent of PCB contamination in school classrooms so it can be more inexpensively mitigated by schools serving low-income and underrepresented students.
HONORABLE MENTION ($250 each)
Elmira Jangjou, College of Education, for her study of on campus emergency food pantries and their effectiveness in reducing student food insecurity.
Clarissa Shaw, College of Nursing, for her study of the effectiveness of "elderspeak," a method health care providers use to communicate with patients who have dementia.
PEOPLES' CHOICE ($250 each, awarded by students in the AP Research class at City High School)
Moala Keshei
Mariam El-Hattab, College of Engineering, for her research that analyzes the use of human fat cells to heal wounds.