Thursday, December 31, 2020
University of Iowa Technology Institute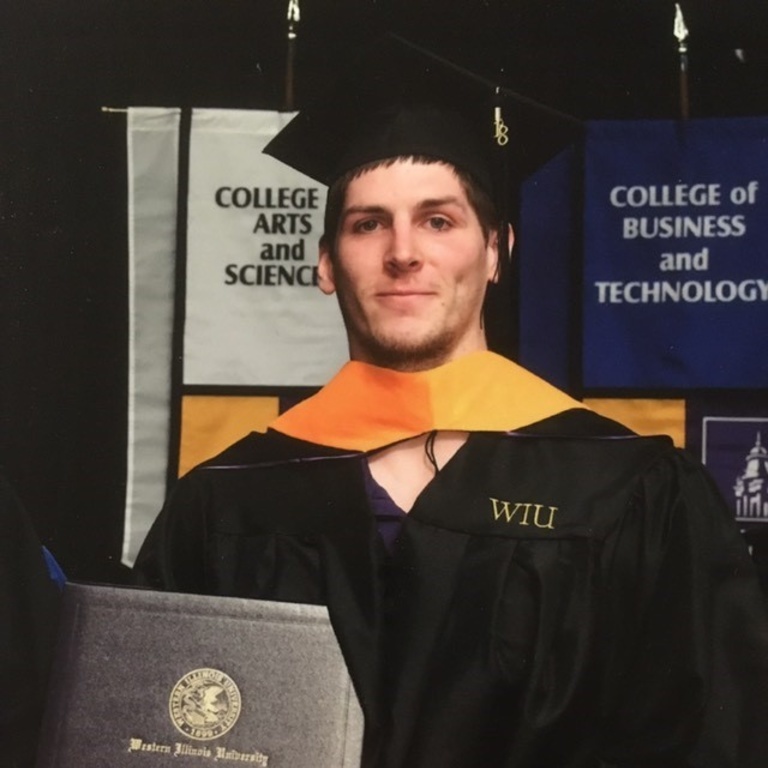 While University of Iowa campus activities have largely gone virtual in response to the COVID-19 pandemic, research at the Iowa Technology Institute (ITI) is among the critical functions approved to proceed in person.
Levi Kirby has continued to conduct important research in his lab on campus. The second-year PhD candidate in industrial and systems engineering is a research assistant at the Additive Manufacturing-Integrated Product Realization Lab or AMPRL where he has been running experiments several days a week. AMPRL, which is under the direction of Xuan Song, an assistant professor of industrial and systems engineering, is one of the labs and centers at ITI.
Kirby is investigating stress gradients in binder jet 3D prints to better predict the final shape and strength of printed materials. These products can wind up in military and medical equipment, so it is critical they perform as expected.
Results will expand knowledge on the strength and formation of hydrothermally compacted ceramics allowing for compaction and density improvements, according to a preliminary abstract.
Hands-on experimentation drew Kirby to the University of Iowa. The Carthage, Ill.-native had attended Western Illinois University for his bachelor's degree and his first year of grad school, before deciding to make the move to Iowa City.
"He was interested in my skills, and I was interested in his research," Kirby said of his advisor, Song. "It's a small town, but a big university."
Kirby said he hopes to remain in academia as a professor after graduation and focus on combustibles and explosives.