The University of Iowa Technology Institute (ITI) is looking for an engaged, creative student to contribute to our Marketing and Communications team. We raise awareness about scientific research and discoveries made by our 200-plus faculty affiliates, staff, and students across more than 30 research labs and centers. Those majoring in journalism, mass communications, and marketing may find a good chance to apply and develop your skills, as well as learn, across a diverse range of responsibilities.
The primary focus of this position will be writing news-style articles about our research and researchers as well as supporting social media efforts. The position may have the opportunity to contribute to some or all of the following efforts.
Written, photo, and video content about new grants and contracts, scientific publications, research activities, and awards/honors.
Manage and create content for the ITI website, as well as support faculty looking to update their lab websites.
Manage and create content for ITI social media accounts, and provide support to ITI faculty affiliates social media activity.
Create marketing brochures, overview booklets, and graphics to help labs explain research and resources.
Contribute to the production of ITI events, such as production of flyers, invitations, agendas, press releases, event logistics, etc.
Go to Handshake to learn more and apply: https://uiowa.joinhandshake.com/jobs/5150243/edit?initial_page=4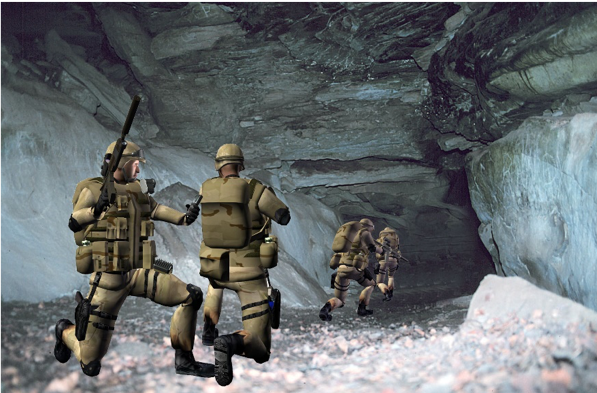 The Virtual Soldier Research (VSR) program at the University of Iowa was established in 2005 as part of the center now known as Iowa Technology Institute and has gained national and international recognition because of its quality of research and its product called SANTOS. This human simulation environment is used by industry and the US Military to address issues in human factors, human performance, and human systems integration. Santos employs physics and results of experiments to predict motion, physiology, and performance. 
VSR is looking for undergraduate/graduate students with significant exposure to Unreal Engine. Candidates with exposure to other gaming engines like Unity are also encouraged to apply. The ideal candidate will have experience working on programming languages such as C++, C#, or Java, exposure to Unreal or Unity gaming engines, and a critical eye for design of GUIs. Those with object-oriented experience in other languages are also encouraged to apply.
If interested, please send your resume to Marco at marco-tenasalais@uiowa.edu.