Thursday, August 18, 2022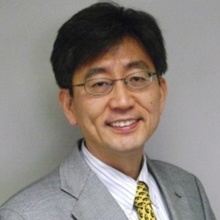 Hosin "David" Lee, a University of Iowa professor of civil and environmental engineering, was honored at the 5th International Conference on Transportation Infrastructure (ICTI5).
Lee, who specializes in innovating construction technology with a sustainability focus, delivered the keynote lecture during the opening ceremony for the conference held August 10-13 in Lima, Peru. The title of the lecture was Sustainable Transportation Infrastructure System: Goals and Practices in USA.
In addition, Lee received the lifetime Achievement Award from iSMARTi (International Society for Maintenance And Rehabilitation of Transport Infrastructures) at ICTI5.
Lee directs the Laboratory for Advanced Construction Technology (LACT) at the Iowa Technology Institute where he helps member institutes and companies develop and implement their innovative new construction technologies in practice by performing objective laboratory testing and field evaluation.
Lee is associate editor of MDPI Infrastructures Journal, Immediate Past President of iSMARTi, former president (40th) of Korean-American Scientists and Engineers Association (KSEA), and a founding member of the Board of Trustees of Seoul Institute of Technology.
In 2020, KSEA awarded Lee its Outstanding Contribution Award, a lifetime achievement award that is considered the organization's highest honor.
More information about the ICTI5 conference is available at https://icg.construction/en/presenters/. More information about iSMARTi is available at http://www.ismarti.org/