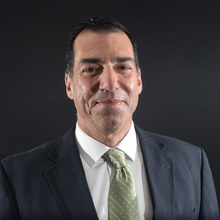 The organizing committee for the 7th International Digital Human Modeling Symposium (DHM 2022) has released a tentative program featuring more than 50 papers.
The papers are grouped into 10 topic areas: DHM in Production Planning, DHM in Automotive, Body Shape and Anthropometry, DHM in Biomechanics, Hand Modeling, Exoskeletons, DHM Using Finite Element Modeling, DHM in Packaging, DHM Modeling Methods, and Virtual Reality and Digital Twin.
"We are pleased DHM 2022 will include high-quality presentations from international researchers and practitioners, showcasing the diverse applications of digital human modeling," said Karim Malek, University of Iowa professor of biomedical engineering and chair of DHM 2022.
DHM 2022 is a hybrid event being hosted by the University of Iowa Technology Institute and arranged in collaboration with the International Ergonomics Association's Technical Committee on Digital Human Modeling and Simulation.
DHM 2022 will focus on academic advancements and will be held in conjunction with the third annual Iowa Virtual Human Summit (IVHS), which will focus on industry application. The three-day event will be held Aug. 29-31, 2022, on the University of Iowa campus, Iowa City, USA. Registration is now open. In-person attendance is encouraged. A virtual option is available for those who cannot attend in person.
The in-person option includes continental breakfast and lunch buffets all three days, as well as dinner on the first two days. Additional social activities are also being planned based on the number of in-person attendees.
IVHS-only attendees will receive breakfast and lunch on the final day of the event. Student and virtual pricing options are available. Lodging information is available on the event website, including a discounted hotel rate for those attending the symposium.