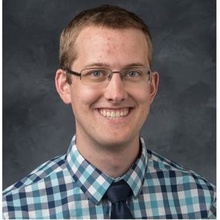 When medical implants are put in the human body, their pristine surfaces are exposed to a host of biological compounds. The implants may need to be removed if bacteria colonize and persist on the surface or if the body deposits enough debris to limit how the implant functions. With three years of funding from the National Institutes of Health, Ryan Horne, a PhD student in the Department of Chemical and Biochemical Engineering, is developing a new coating that limits or even prevents unwanted surface debris. 
"The body is naturally trying to protect itself by reacting to these implants, which can be life-changing for patients," said Horne, who is also pursing an MD in the UI's Carver College of Medicine and is a research assistant with the Guymon Research Group. "If we can develop a coating that will prevent the buildup of proteins, cells, and other materials around the implant, patients will develop less scar material and have fewer complications." 
Guymon Research Group, led by C. Allan Guymon, is among the more than 30 labs affiliated with the University of Iowa Technology Institute. 
Horne is especially interested in developing this coating for implants used to improve hearing such as cochlear implants and tubes. For use in tubes, the coating would be applied to the inside of the tubes, helping clear debris and mucus, which would be unable to stick to the surface.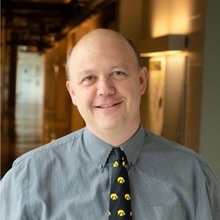 "This NIH Fellowship grant is an amazing opportunity for Ryan, and is certainly well-deserved considering the challenges that had to be overcome to write a successful grant," said Guymon, Sharon K. Tinker Process Safety Professor of Chemical and Biochemical Engineering and chair of the department. "We are very excited to work with Ryan in developing new polymer coating technology to prevent plugging and infection of ear tubes. Given the incredibly large number of ear tubes that must be removed because of these issues, especially in children, Ryan's work could lead to a dramatic reduction in additional surgeries along with fewer ear infections and better overall hearing quality."
This work is one example of the many collaborations between the UI's Colleges of Engineering and Medicine. 
For more information on Horne's project "Reducing Infection and Plugging of Tympanostomy Tubes Through Zwitterionic Thin Films," visit the project page on the NIH website.