Thursday, August 27, 2020
People: Jennifer Fiegel, an associate professor of chemical and biochemical engineering and University of Iowa Technology Institute faculty affiliate
Mission Area: Biotechnology
Lab: Fiegel Lab
---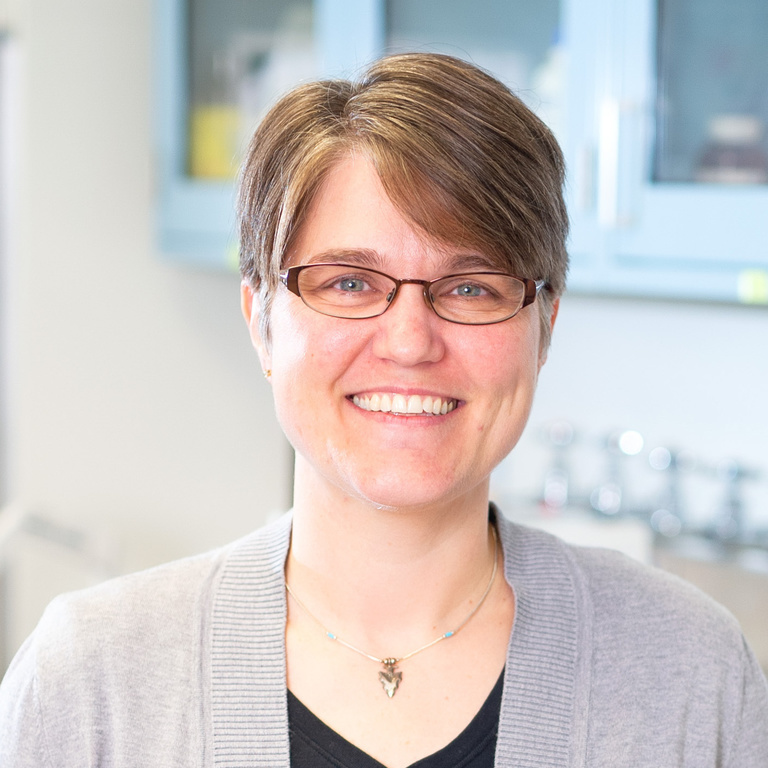 Bioaerosols have a couple of important roles in human health.
Bioaerosols are how airborne diseases are transmitted to others and can be used to diagnose or track the progression of certain lung diseases.
"With coughing, a high velocity air stream passes over the lung surface, which is covered with mucosal fluids," says Jennifer Fiegel, an associate professor of chemical and biochemical engineering and University of Iowa Technology Institute faculty affiliate who runs the Fiegel Lab. "We know that droplets can shear off these surfaces, similar to how droplets form off ocean surfaces with high winds. What is different in the lungs, though, compared to the ocean is that the mucosal fluids are thick, viscous fluids, like honey."
What researchers didn't know was how these viscoelastic properties of the fluids impacted bioaerosol formation, she says. 
Fiegel and her team examined how exhaled bioaerosols - droplets produced from the lung during breathing, coughing, and sneezing - are produced from lung-like surfaces during a cough. The findings were recently published in Soft Matter in a paper titled, "Surface rheological properties alter aerosol formation from mucus mimetic surfaces." 
"Simply, we found that the surface properties of lung-like fluids determine whether bioaerosols can be formed during cough," Fiegel says. 
She notes the testing was not done in animals or humans, but adds the results are timely.  
Conducting benchtop studies using a simulated cough machine, the lab examined how different lung-like fluids reacted to coughing, finding that surfaces that were more elastic did not generate bioaerosols at all. If the surface had lower viscoelastic properties due to the presence of surfactant molecules, or molecules that sit on the surface and ease breathing, bioaerosols were generated.
Examining the differences between fluid properties may explain why some people are "super producers" of bioaerosols while others produce very few bioaerosols, signaling that it may partly be due to the nature of lung fluids.