Wednesday, November 3, 2021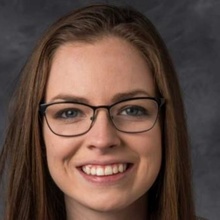 A University of Iowa Technology Institute graduate research assistant focused on preventing blindness in patients with age-related macular degeneration is getting first-hand experience with clinicians as she conducts research in the lab.
Brittany Allen, a fourth-year biomedical engineering PhD candidate in the UI College of Engineering, is researching the best material to help replace dead photoreceptor cells with new healthy cells. Allen conducts research under the direction of Kristan Worthington, an assistant professor of biomedical engineering and an ITI faculty affiliate.
"I enjoy collaborating with clinicians and directly solving problems they are experiencing to improve patient outcomes," Allen said. "In our lab, we have collaborations with physicians in the ophthalmology and otolaryngology departments."
Allen is among several UI students featured in ITI's spotlight series, "Inside the Lab: Student Stories," promoting the student researchers who make vital contributions to the more than 30 labs at ITI. In the spotlight series, the students, in their own words, discuss their research experiences, why they chose the University of Iowa, future goals, and more. Students are developing algorithms to improve traffic light efficiency, applying engineering to electrochemistry to create a healthier world, and studying the role environmental toxins may play in obesity, among many focus areas.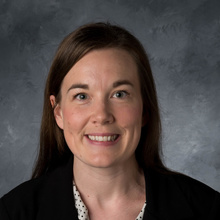 Explore Inside the Lab: Student Stories
More than 100 UI undergraduate and graduate students are gaining meaningful, hands-on research experience through ITI, which is a research arm of the UI College of Engineering. Research experiences during college can lead to a life-long appreciation of science, pursuit of further education through advanced degrees, and careers in STEM fields.