Monday, November 30, 2020
University of Iowa undergraduate research assistants in the Atmospheric and Environmental Research (AER) Lab leveraged data analysis skills learned at Iowa to study emissions-related weather phenomenons while working for the Marine Meteorology Division of the Naval Research Lab (NRL) over the summer.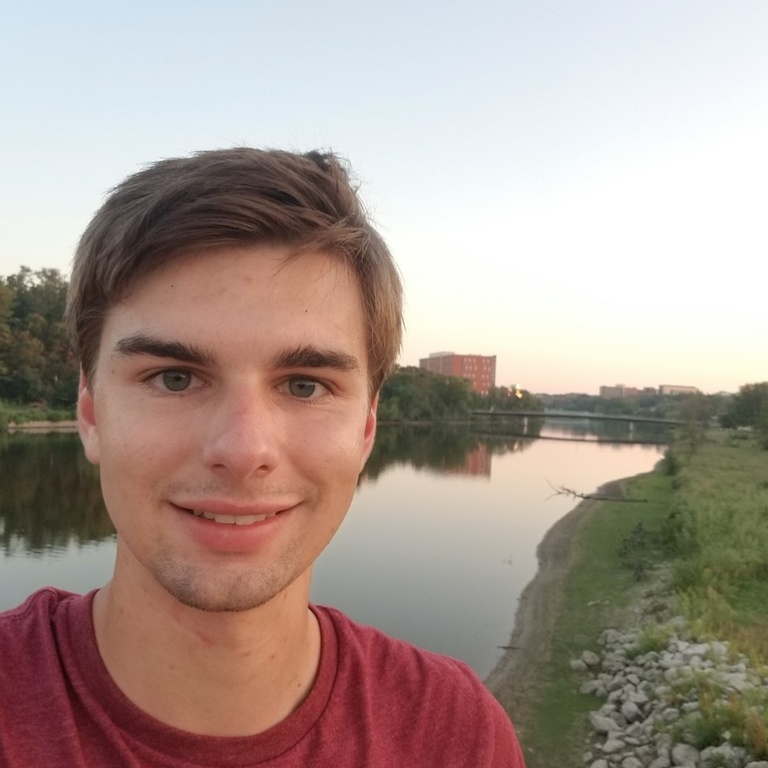 William Julstrom, a junior majoring in chemical engineering, was unaware of the NRL internship program when he joined the AER Lab in fall 2019, following the guidance of lab director Jun Wang, the James E. Ashton Professor in Engineering and assistant director of the University of Iowa Technology Institute (ITI). The AER lab is among 26 labs and centers that are part of ITI. 
NRL is based in Monterey, Calif. With the pandemic looming, Julstrom was offered the opportunity to work remotely with NRL Meteorologist David Peterson, a former AER Lab affiliate.
While not an official intern, Julstrom worked alongside those in the program studying wildfire-driven thunderstorms. His time with Peterson and exposure to high-level research has led him to consider pursuing graduate school. 
"I worked with Dr. Peterson and two NRL interns to study pyrocumulonimbus or pyroCb events. These are wildfire-driven thunderstorms that can inject large amounts of smoke into the stratosphere," Julstrom said. "My job involved using satellite and meteorological data, determining which pyroCb events in 2017 resulted in stratospheric injection."
Beginning in early June and still continuing minor work on the project, Julstrom estimated the total mass of injected smoke from the wildfire-driven thunderstorms he was studying. He plans to continue work with Peterson and apply for an official internship at NRL next summer.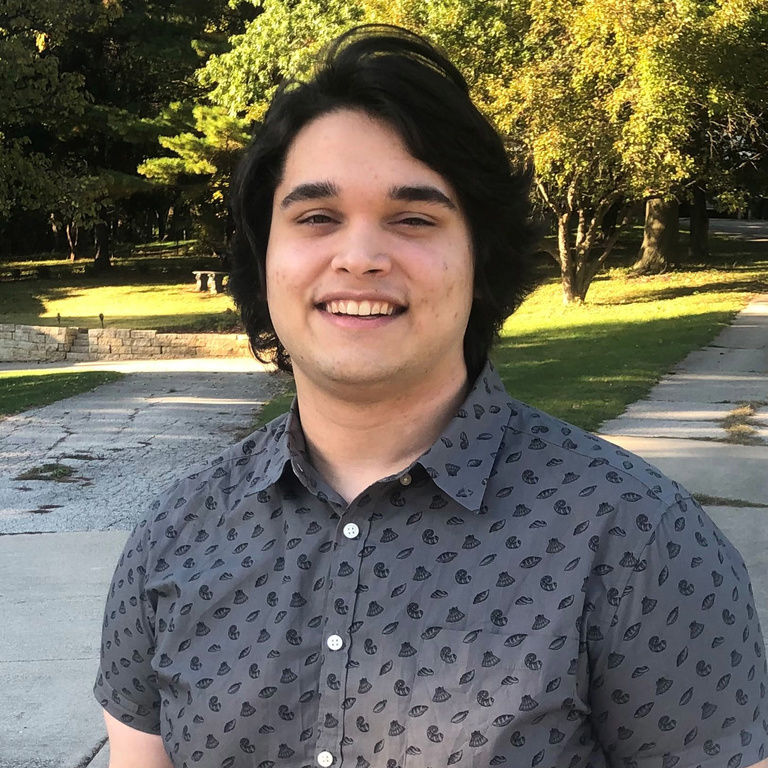 Deven Aman, a junior majoring in chemical engineering, studied lightning related to emissions. Now a junior, he joined AER as a freshman, learning the Python programming language to analyze data from a U.S. Department of Agriculture-funded remote sensing project. 
"The thing I enjoy most about my work is applying things I learn in class to real data," Aman said. "I got to know Dr. Wang the summer after my freshman year, and he said he was looking for undergraduates who want to put some of the stuff learned in school to use."
Aman's research continued to evolve into what he does now: filtering and analyzing satellite data, using Python to create graphs for visualization, and implementing other statistical techniques. At NRL, he worked with Jeffrey Reid, a meteorologist specializing in the areas of aerosol phenomenology, aerosol observability, and applied meteorology. 
"We used data from the Navy Aerosol Analysis and Prediction System model and the Geostationary Operational Environmental Satellite to try and find a connection between emissions and lightning severity," Aman said. "The project was based off a paper which found a link between emissions from ships and lightning in the South China Sea."
Aman met regularly with Reid and other NRL researchers to ensure his progress. Aman said he acquired certain skills in data analysis and visualization with Python during this project that he plans to use in future research. 
Wang said it is important to highlight the students' opportunity at NRL. Research experience is a critical part of undergraduate education in the sciences and engineering, Wang said. 
"It gives our students an opportunity to get their hands dirty and use what they've learned in the classroom to solve real problems," Wang said. "It helps students broaden their horizons through working with career professionals in the field and get a feeling of where rubber meets the road. It also certainly serves as a starting point for our students' professional networking and fostering of future career opportunities and development."