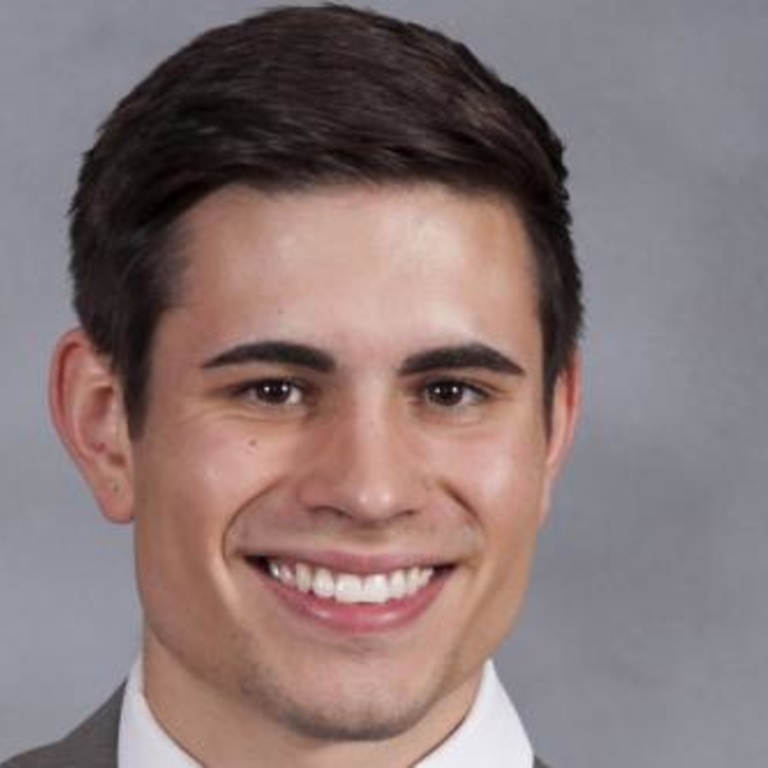 "For me, research has always stayed interesting, as there will always be more publications to read, collaborations to form, assays to learn, and overall knowledge to gain."
Hometown: Peoria, Illinois
Year: Third-year PhD student
Program: Biomedical Engineering
Mission Areas: Biotechnology
Lab: Ankrum Lab
Advisor: James Ankrum, Associate Professor of Biomedical Engineering
Describe your research and how it is intended to improve our world.
Currently, I am researching endocrine-disrupting chemicals and their potential to alter adipocyte function. This includes longer-term cell culture work with a variety of cell types. Luckily, I am a part of the Iowa Superfund Research Program, opening the door for collaborative work with a wide range of disciplines to fully understand the issue at hand. My research will hopefully bring to light any biological implications these chemicals could have on us.
Who is your mentor, and what have you learned from that person?
Dr. James Ankrum has been my mentor for almost five years now. Everything I have learned in the lab has been a product of his guidance, directly or through past graduate students. Other than the basics of performing robust research, I believe one of the most important lessons he's taught me has been to constantly think of the best way to tell the story of your research so that it reaches your intended audience. You can discover something important within your field, but if the story ends with the publication, its potential impact is lost.
What are your goals for the future? What do you hope to be doing professionally in 10 years?
After graduating, I plan to work within industry researching cellular therapeutics. In 10 years, I hope to have established my niche within regenerative medicine and eventually help develop therapeutics for treating widespread diseases.
What activities are you involved in outside ITI and the College of Engineering?
Outside of my research, I enjoy playing soccer whenever possible. I used to be a part of the men's club team, but intramural sports is enough for my competitive side now. Along with exercising to destress, I hope to eventually help out coaching local soccer clubs.