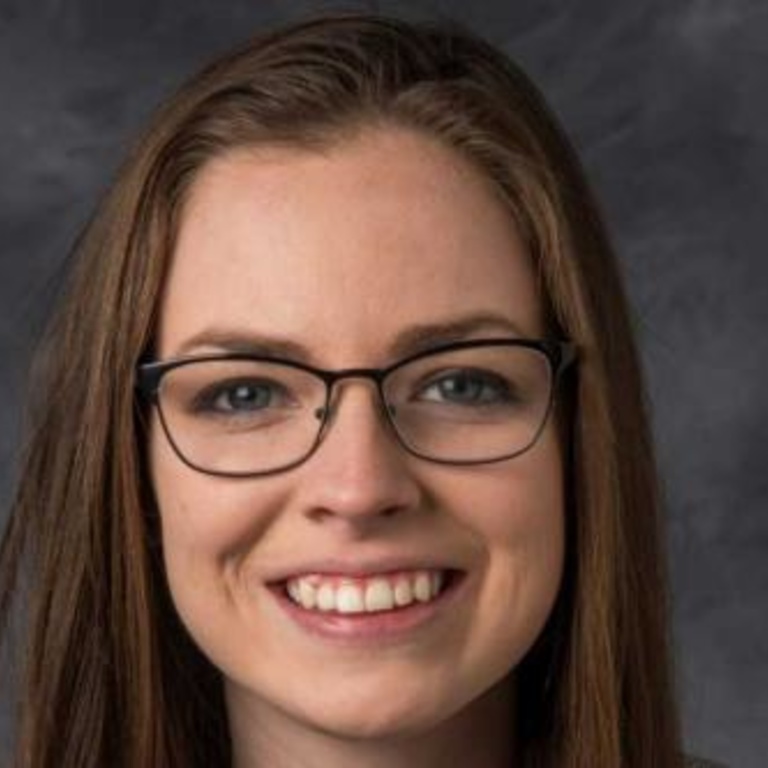 "I hope the project I am working on contributes to improving the quality of life of people in need."
Hometown: Woodbury, Minnesota
Year: Fourth-year PhD student
Program: Biomedical Engineering
Mission Areas: Advanced Manufacturing and Materials and Biotechnology
Lab: Worthington Lab
Advisor: Kristan Worthington, Assistant Professor of Biomedical Engineering
What brought you to the Iowa Technology Institute?
I originally interviewed at the Iowa Technology Institute because I was excited about researching tissue engineering in grad school and Dr. Worthington's research topics were interesting to me. When I visited, I was impressed by the facilities and the amount of collaboration between clinicians and researchers. Also, the friendliness of the people who work here makes life a lot more pleasant!
Describe your research and how it is intended to improve our world.
My research is focused on improving treatment options for Age-Related Macular Degeneration (AMD). In patients with AMD, their rods and cones (photoreceptor cells) eventually die, leading to blindness. One possible treatment option is to replace dead photoreceptor cells with new healthy photoreceptor cells to restore vision. Previous researchers have figured out how to generate photoreceptor cells in the lab from stem cells and how to make a scaffold to transplant the new photoreceptor cells. My research focuses on determining what is the best material to use for scaffold fabrication. I use photopolymerization to generate substrates with different chemistries and then observe how the gene expression of retinal cells changes when they are cultured on those substrates.
What do you enjoy most about your research?
I enjoy collaborating with clinicians and directly solving problems they are experiencing to improve patient outcomes. In our lab, we have collaborations with physicians in the ophthalmology and otolaryngology departments.
Who is your mentor, and what have you learned from that person?
My mentor is Dr. Kristan Worthington. She is an assistant professor in biomedical engineering and a member of both the Institute for Vision Research and the Iowa Neuroscience Institute. Aside from all the materials science, polymer chemistry, and stem cell biology she has taught me, she has also helped me learn how to prioritize tasks, keep a sustainable work schedule, and make science fun.
What activities are you involved in outside ITI and the College of Engineering?
While our lab was shut down at the start of the pandemic, I volunteered at the State Hygienic Lab running COVID-19 RT-PCR tests. In the past, I have also been a grant reviewer for the Graduate and Professional Student Government and taken golf lessons at Finkbine.