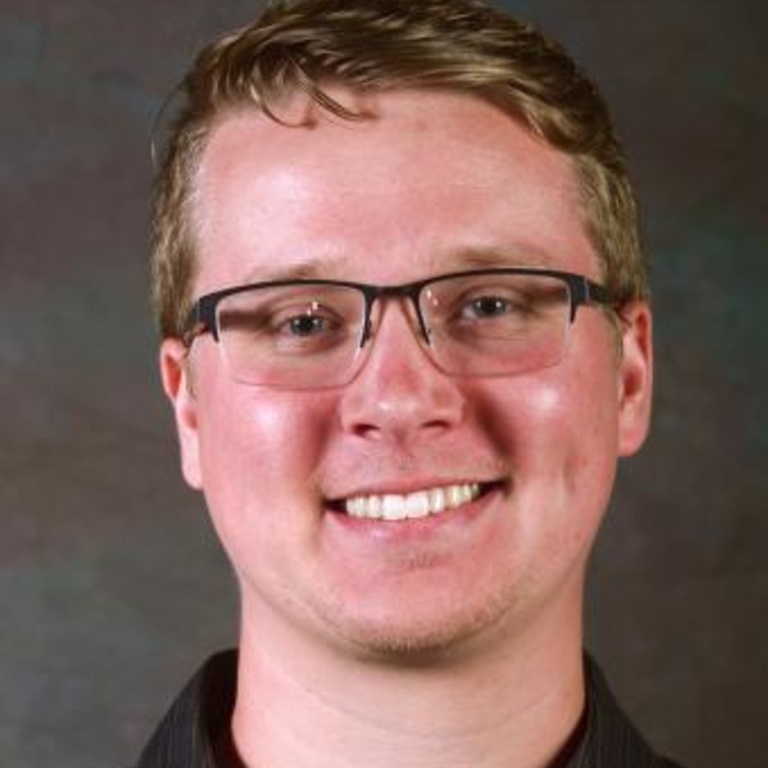 "My goal is to create and/or join a company that creates real-world solutions to energy, environmental, health, or other important issues facing the world today and that focuses on making the world a better and healthier place to live."
Hometown: Congerville, Illinois
Year: Fifth-year PhD student
Program: Chemical and Biochemical Engineering
Mission Areas: Advanced Manufacturing and Materials, Biotechnology, Environment and Energy
Lab: Syed Mubeen Research Group
Advisor: Syed Mubeen, Assistant Professor of Chemical and Biochemical Engineering
What do you enjoy most about your research?
My favorite things about my research are being able to modify materials to create value products in real time, create nanoscale materials that I can see when they interact with light, and create solutions to everyday problems and systems that can be used by everyone someday.
What achievements are you most proud of?
The achievement through my research that I am most proud of would be the publication of my first, first-author work in the Royal Society of Chemistry's Chemical Communications Journal with the front-page cover art for the journal being of our work. This paper took a lot of time commitment from most of the authors and combined work from electrochemical, computational, and mechanical Engineering groups. Outside of my research, I am proud to have helped establish a Service and Social Committee for our department that works to contribute our graduate students' time and effort to the betterment of our department, the university, and the surrounding communities.
Who is your mentor, and what have you learned from that person?
My research mentors are Dr. Syed Mubeen, my PI, and the graduate students, current and former, who have worked under his direction. I have been working with Dr. Mubeen since January 2015. Through my work in his lab, I have learned not only how engineering can be applied to electrochemistry, how electrochemistry works, and the importance of electrochemical systems, but also the importance of finance in engineering, how to think more critically about solutions, and how to better organize myself through leadership roles in the lab.
What activities are you involved in outside ITI and the College of Engineering?
Activities I participate in outside of ITI and the College of Engineering include taking care of my husky-lab-mix dog, Willow, playing video games and relaxing with my wife, and having dinners and events with my coworkers and friends from the university.